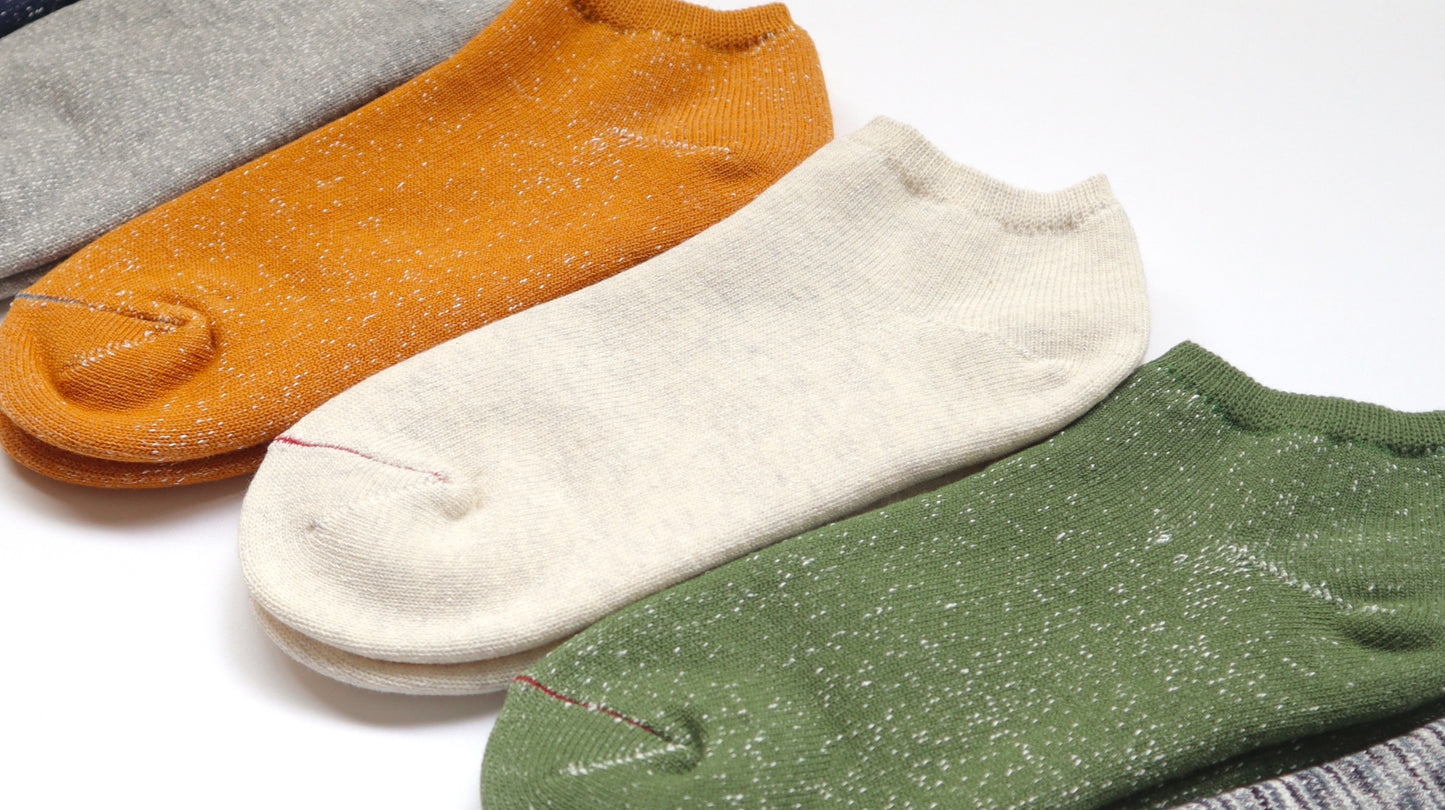 Washi is a special technique of creating Paper in Japan with a rich ancestry.  Fast forward to now, the method is still used frequently and even more creatively than ever.  See these socks from ROTOTO for example, which are woven with a Washi yarn.  Let's talk more about what exactly Washi is, and why we love it so much here at Sunnysiders.
What is Washi?

Washi is a traditional process that dates back to the 7th Century, just after traditional paper production methods were introduced to Japan by China.  Washi paper is made using fibers from particular local plants and combining them to the pulp - the mixture is then rocked back and forth on a large frame to create a single sheet of light but strong Paper. 
Washi is typically only made in the Winter, where the colder climate kills off any bacteria that would hinder the process.  Making Washi Paper was therefore often a source of supplemented income for farmers in the Winter.
Uses for Washi
Washi Paper in the past was used as a material for official documents, and the first ever Bank Notes in Japan - this was because these documents through using Washi would be far harder to counterfeit.  Nowadays it has many other uses including for Watch Dials and even woven into Fabric for some unique benefits!  
For these socks from ROTOTO, Washi has been used in the 'pile' of the sock, which is the inner looping cushion that makes the sock so soft.  Washi yarn has excellent absorbent, and moisture wicking qualities to it, as well as being very lightweight - making it an excellent choice for socks in the Spring and Summer months.
How does Washi.. Wash?
You're probably thinking Paper isn't going to do too well in the washi-ng machine.  On the contrary. They're is an added durability to using this fiber in the composition. It's not paper in the typical sense,  it's the raw fiber that that is being used here, therefore it's as strong as any other plant based fibers such as Cotton or Linen. 
We're big fans of Washi here as you can probably gather. We know you'll love these socks and we hope you love the story behind them too.  We're looking to stock some other garments featuring Washi yarn in the future including T-shirts and Denim so stay tuned!

By Tom.
From Team Sunnysiders.